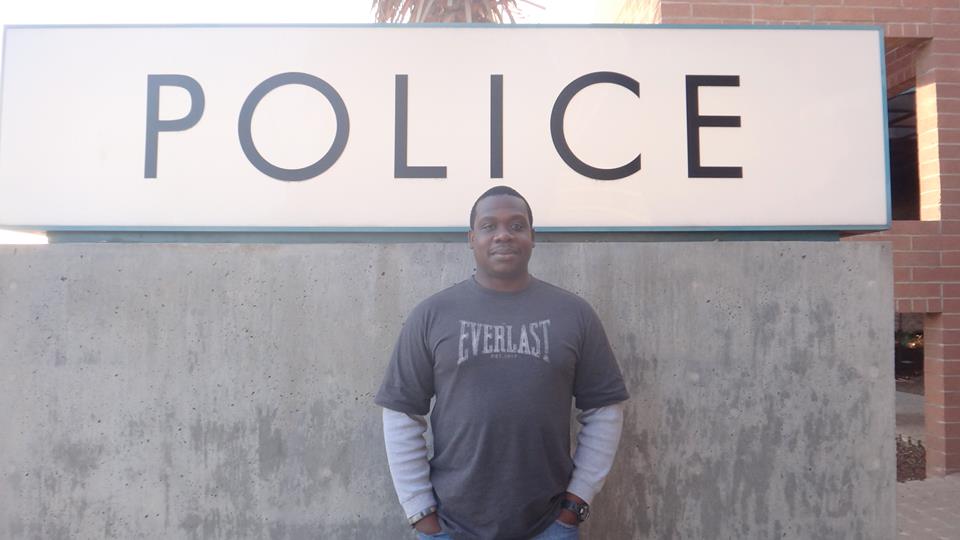 Cops: Behind The Scenes
Officer Jonathan Miller works every day to keep his community safe. He knows all the ins and outs of the neighborhood, as well and wants to further connect the community with the police, all while keeping crime low.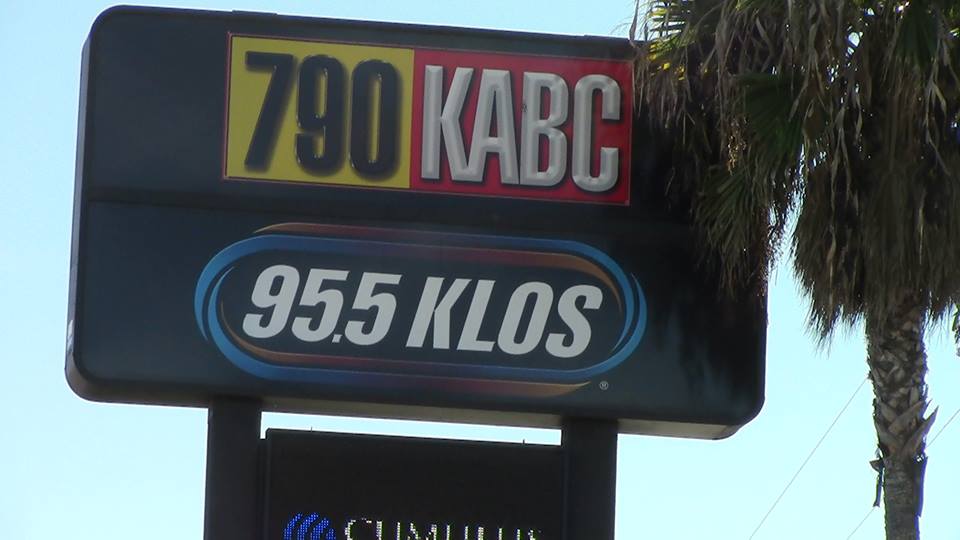 The Garden That Brings Green and More
South L.A.'s resident Ron Finley's parkway garden right in front of his house has not only made the community greener, but also served a way to connect the community.
Less than five years ago, the lot that is now the Blackwelder commercial area was a near-abandoned urban jungle. Old warehouses housed nothing but pigeons, while run-down metal garages and empty slabs of concrete populated an area of about six and a half acres. "A lot of potential, but also a little bit depressing as far as the appearance of the place and the state of things when we started," said James, a V.P. of finance at a company currently located in the complex who preferred his full name not be used.
Things have changed significantly. After an investment of approximately $80 million, the space has turned itself into the Blackwelder "campus", employing a new-age design with the goal of using open space and refurbished garages and warehouses to give the complex a less office-y feel.
Parts of the project were still in construction then, but the first businesses moved in May 2011. Since then, more and more tenants have filled the 25 buildings, which rent for either $2.85 or $2.95 per square foot. "There's been a lot more tenants," James said on now compared to when his company first moved in. "They [Blackwelder] are a lot closer to the vision they had sold to the respective leasees when they started this project."
A cornucopia of tenants occupy the spaces, ranging from upstart media and production companies and studios to art galleries. The exact industries differ, but occupants of the spaces tend to work on the artistic and creative side of their respective fields. For many of them, the proximity to Los Angeles International Airport, central location in Los Angeles' entertainment scene and affordable rent make for an ideal fit.
Blackwelder's immediate neighbors are also reaping the benefits of increased traffic to the area. Larrisa Nudelman co-owns Tara Design, which borders the southern part of Blackwelder, and moved to her current location four years ago knowing that the development would soon begin to thrive. Now, her imports shop sees customers who might never have visited if not for working for or with the companies at Blackwelder. "They walk in and say, 'oh, this was not what I expected.' They discovered that they were stopping in and interested in us," she said.
Not even two minutes later, an audio mixer from a nearby studio walks into the shop. He'd been to India while traveling for a movie set, he says, but never had the time or space to buy souvenirs from his travels, as he stopped to pick up an Indian wood-carved box. Before Blackwelder, the audio mixer and crafts saleswomen might have been miles apart. Now, they've just made a deal. "We wanted nicer traffic, and people that are educated and want to try things," Nudelman said.
There are, however, two major issues hurting Blackwelder's ability to become a true campus in the heart of La Cienega. The first is food, or a lack thereof. The development originally planned to have a cafe when it first opened, but has yet to find a tenant on-site during its two and a half years of operation. Nudelman considered opening a juice bar/sandwich shop in her store, but she didn't have the manpower to operate an eatery on location.
Instead, food trucks come daily to the campus. Many employees at the site's various businesses head to the truck, while the health-conscious pack a lunch or take the trip to downtown Culver City for their midday meal. Other businesses cater for their employees and clients, but the food issue is a persistent one. "I really wish they'd open a restaurant here," Nudelman said. "It'd help a lot of people out here…If somebody's going to do it, it's going to be a blessing for the neighbors."
The other issue is one familiar with Angelenos: Parking. "A tremendous number of tenants have grown, and therefore the parking issue has become much more significant and strained," James said. Blackwelder attempted to buy stores across the street to convert into a parking garage, but has been unsuccessful so far.
Instead, some cars park in an abandoned warehouse, one without striping or lighting, a violation of Culver City's municipal zoning code regarding Parking Design and Layout Guidelines (Chapter 17.320.035, Rule G & I). On busy days, cars park on the street, directly outside buildings, and sometimes in Nudelman's designated spots. "Everybody is pretty much nice if we ask them to move. Unfortunately, I'm going to need to hang signs on the building saying 'do not park,'" she said.
Despite those hiccups, the benefits are outweighing the inconveniences for the businesses on La Cienega, in and outside of Blackwelder. Joannes Lucas, a furniture and design store across the street from Blackwelder, moved in recently because of the impending developments, similar to Nudelman. Other nearby businesses have seen traffic steadily increase as the young business complex gains tenants and traction. "They [companies inside Blackwelder] have beautiful and amazing clientele coming to those corporations," Nudelman said. "They're always stopping in, and it's just a boost for us. We're really lucky and fortunate to be here."